Mid-autumn festival is a famous harvest festival for Chinese all over the world. Singapore also  celebrates mid-autumn festival. Mind-autumn festival is also known as moon cake or lantern festival. No matter what it is called, Singaporeans are looking forward to this festival. It is celebrated every year. It is either in August or September.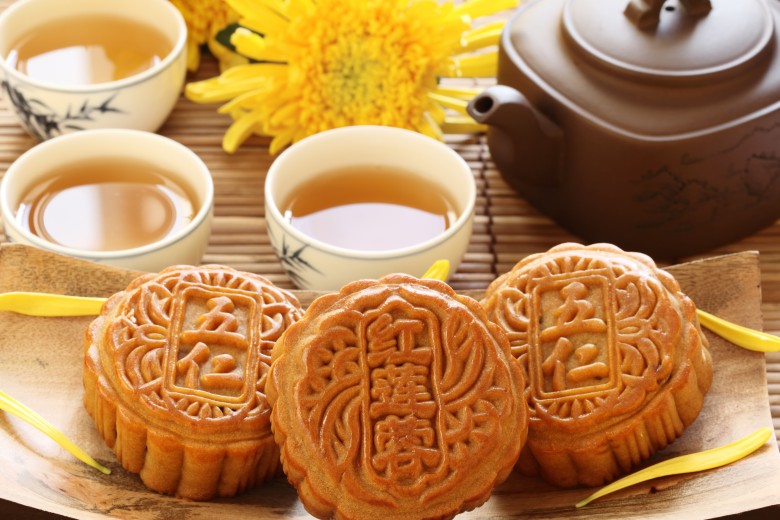 The famous pastry prepared is the moon cake. If you want to eat moon cakes, you do not need to wait until August or September to eat it. You can make your own moon cake in your house and share it to your family and friends. Here's how to make moon cake:
Prepare the ingredients: You should first secure the ingredients. Ingredients include flour (4 cups), dried milk powder (3/4 cup), baking powder (1tbsp), salt (1 tsp), eggs (3 pcs), sugar (1 ¼ cup), unsalted butter (3/4 cup) , vanilla extract (1 ½ tsp), apricot preserves (1 cup), dates (1 cup), desiccated coconut (1 cup), raisins (3/4 cup) and red bean paste.
Make the dough: After the ingredients, you need to make the moon cake dough. Making dough is easy, you only need to mix milk powder, flour and salt together.
Break eggs: In another bowl, break the eggs and add sugar. Beat it for five minutes then add butter and vanilla extract.
Add dry ingredients: Add dry ingredients unto the liquid mixture. You have to fold it to create dough.
Knead dough: Knead the dough lightly. If the dough is smooth, roll it in a log shape and store it in the refrigerator for a night.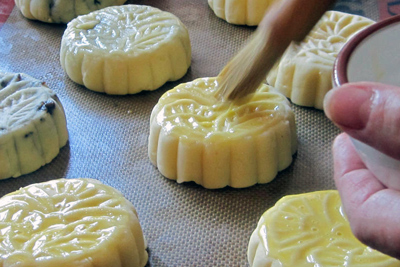 Make filling: You need to make the filling. Add apricot, dates, raisins and coconut.
Pre heat oven: Pre heat the oven to 375°F.
Press dough: Press the dough so it will be thin but making the centre thick. You can add the filling after that. If you have moon cake press, shaping it will be easy.
Bake: You need to bake it for 30 minutes.
Remove and serve: Remove it from the oven and serve.