Singapore's diverse culture extends from its language, to its art, and especially to its cuisine, which includes the many desserts that have come to the country from all over the world to become beloved by locals and tourists alike.
And if you hate feeling left out, here are a few of them that you probably haven't tried out (that you really should right now):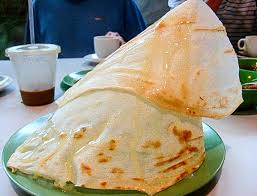 1. Tissue prata
Tissue prata is the Singaporean counterpart to Indian roti prata that's sweet and paper-thin, and needs a skilled cook to be just the right amount of crisp and oiliness without tearing up the prata, or flatbread.
You can choose to have your prata served with toppings such as ice cream, a drizzle of sugar, chocolate sauce, or even coconut jam for a truly local twist.
2. Grass jelly
Chin chow is more than just an ingredient for drinks – it can be just as refreshing when enjoyed as a jelly.
This dessert is made from aged mint stalks and boiled with starch until it results in a jelly-like consistency, and served cold over ice (and with your choice of honey or syrup on the side) for a surprisingly refreshing treat.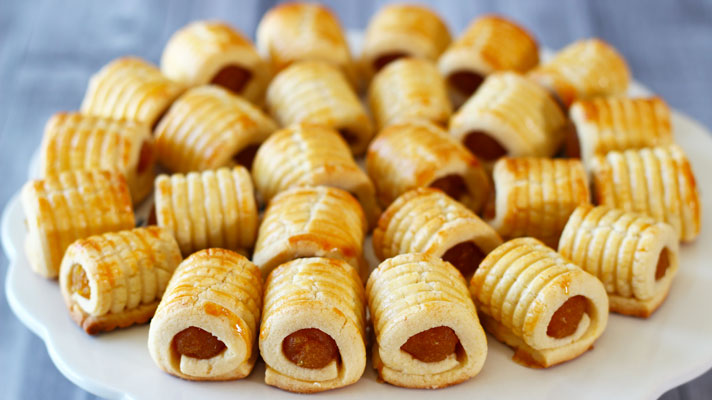 3. Pineapple tart
Because it usually comes around during the holiday seasons, from Hari Raya to Chinese New Year, pineapple tarts are definitely a dessert that should feel more familiar to tourists and frequent visitors to Singapore.
But if you haven't, then you're definitely missing out on this piece of butter pastry either generously smeared or filled with pineapple jam, lightly spiced for an extra kick.
4. Tau Huay
One of the most ubiquitous desserts that you'll find basically everywhere is tau huay, or soya bean curd, which is made with soybean milk boiled with sugar and cooled until it forms a pudding.
There are a lot of ways that tau huay is prepared, whether it's hot or cold, traditionally or modern, and everyone has a stall that makes their tau huay just the way they want it.
5. Durian Pengat
If you fancy yourself some durian but find it sad that they're not in season, then fret not. You're sure to love a serving of this amazing durian mousse to sate your durian cravings any time of the year, as this particular treat is available all year round.
You can even choose to add a scoop of your choice of ice cream, such as durian or coconut, to fully and thoroughly spoil yourself.
Finding amazing local delicacies doesn't always mean you have to really go out of your way to find them – in Singapore, they're practically everywhere and not that hard to miss – and to top it all off, they're really cheap.
What are you waiting for? Go to your nearest hawker center and try them out now!