Have you ever tried any interesting, exotic and out of the ordinary chocolates that can only be found in the place called the lion city? Well, if not, Singapore offers it for you. Chocolate is known as a sweet food and it is typically used by men as a gift or a substitute to a flower. As chocolates are recognized as a sweet food, you'll never forget it when you tasted the most extreme and amazing tastes of chocolates that are presented in Singapore.
1. Assortment of Chocolates. There are different mixtures of chocolates that the Chocolate Research Facility in Singapore provide and to be particular there are around 100 classes of chocolates that is offered which includes the Chocolate Latte, Cream Chocolate, Berry Chocolate and more. The good thing about exotic chocolates in Singapore is that the mixtures are being tasted first before it is sold in the market.
2. Wrapping the Chocolates. Chocolates sold by Chocolate Research facility in Singapore is exceptionally packed with the use of hands. The special chocolate bars are wrapped by printed packaging which consists of natural sceneries such as beaches, animals and more.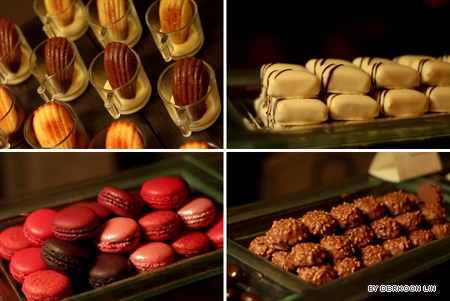 3. Extraordinary Essence. Aside from the 100 variations of chocolates, it is also categorized into 10 exotic flavors such as black tea, sesame seed, tiramisu and more. During summer and spring, flavors such as coconut, roe and honey melon are being sold.
4. Fresh Ingredients. While it is difficult to have a farm where all the different ingredients of exotic chocolates are placed, the use of local connections make it easier for the chocolates to be processed immediately.