If you think of layering as simply stacking several bangle here and there, or piling on a few duds, then we're here to show you five great ways on how you can creatively pile on your pieces without going overboard. From outfit layering to bangles stacking, here are several fashion tips that you can use to take your outfit to the next level.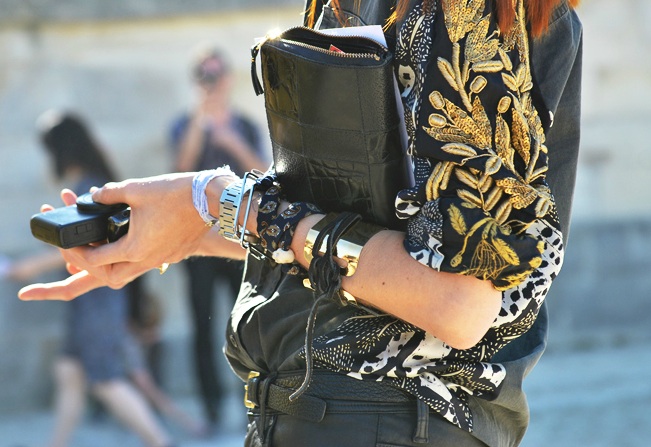 Bracelet Piling
The great thing about stacking bangles is that you don't need to be a fashion guru to get your arm party going. In fact, the more random you fill your arm with trinkets and charms, the more stylish it gets. Think of different textures, metals, colours and sizes, then randomly stack them together. If you want a fancier arm party, add few lavish pieces like bright gems on your wooden stackable.
Necklace Layering
Unlike in stacking bracelets, layering necklaces are a bit more complicated. Randomly piling them on won't work here. You need to master the right proportions if you want to get an intriguing and chic look. The key to achieve this is to ensure that each necklace chain is set on different lengths. Varying the textures of your necklaces will also help if you want to achieve a cool, curated effect.
Ring Stacking
When it comes to stacking rings together, it's simply mixing and seeing what pieces look good together. Also, taking note as to how fashion trendsetters load their fingers with various types of rings will help you in finding your own style in stacking your own rings. Just make sure that each ring you're sporting is not too tight, as it could be painful for your fingers and look unflattering.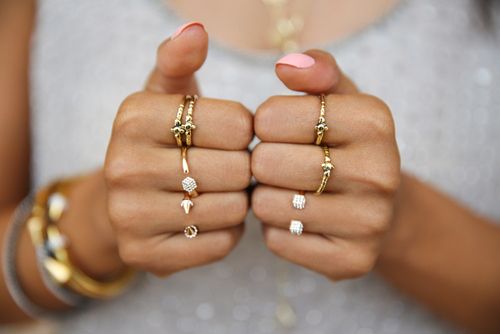 Layering Tops
If you've avoided layering clothing pieces in the past for the fear of looking bigger, it's probably because you haven't mastered the art of layering yet. Not only will sporting chic layers score you lots of style points, piling on the right mix of pieces will also help in complementing your form.
Pairing Bags
Why limit your handbags to just one accessory, when carrying two seems to be much more of a stylish option? Considered as one of the favoured street style look, piling the right handbags is not just functional, they're actually also super chic. Just remember to pair bags that are in different sizes and colours.
Layering your clothing pieces and accessories creatively is a great way for you to figure out and develop your own personal style. So don't hesitate to pair up your fashion pieces, if you want to add more flavour to your next ensemble.