Wedding gowns can vary from sleek and simple to impressive and elaborate. The silhouette, or the over-all shape of your gown, is the first thing everybody will notice as soon as you make your grand entrance and start walking down the aisle. Being able to generate good impressions right there and then is really important as you would surely want everything to be perfect.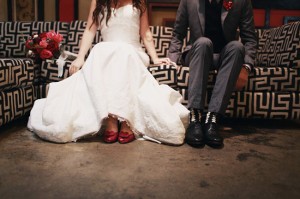 A-line or Princess
A wedding gown with A-line or Princess style resembles the outline of the letter 'A'. Its shape is tailored around the bodice and then flares out to the ground. The gown flows from the chest to the hemline—not broken. This gown style is known to be simple and classic, which is why most brides want this for a Church wedding ceremony, though it can also be appropriate for many other wedding venues.
The A-line style can be versatile. Although most wedding gowns with A-line shape are unbroken, some can also have a separate bodice and skirt, featuring contrasting fabrics and colours.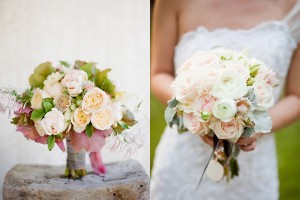 Empire
In Empire style, the waistline is raised as it sits just below the bust, and all the rest flows down to the hemline. Usually, an Empire gown has wide straps or sleeves.
Same as the A-line, the Empire gown can also be versatile. Since the style is basically defined by the placing of the waistline that is just below the bust, there are a lot of design options for you that you can research from wedding bliss singapore and each one can affect your over-all bridal look. You can have long bell sleeves so as to fit a winter wedding or you can also go sleeveless for an outdoor affair. There can also be variations in the skirt style. You can either have it contour to your body or let it flow freely.
Mermaid or Fishtail
The Mermaid or Fishtail shape is contoured from the bust to the knee, and then flows out to the hem. With such silhouette, the curves of a woman's body are greatly emphasized. Much confidence is necessary to pull off the elegance and drama of this sexy and seductive wedding gown style.
This style can look good with any neckline and sleeve length, depending on how much skin do you want to reveal or cover. You can have a high neckline and long sleeves to create an enthralling look without being overly sexy or you can go strapless with V-neck or halter.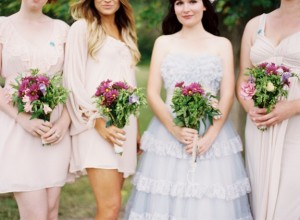 Ball Gown
The Ball Gown is perhaps the most familiar style as almost every woman, if not all, had watched fairy tales in her childhood. A Ball Gown has a fitted bodice with a full skirt, which can be one piece or separated. This style is perfect for a large wedding.
The Ball Gown can go with different necklines and sleeve lengths, creating different looks. You can opt for a portrait neckline and long sleeves to keep you covered while maintaining femininity, or you can choose a strapless with opera length gloves for a dramatic effect.
Column
The shape of a Sheath or Column dress tends to hug the body, thus showing all curves. The silhouette of this wedding gown style does not flare out, unlike in A-line, Empire, or Ball Gown. Its shape runs vertically from the neckline to the hem, hugging your body. Therefore, body movement is constricted.
The Column style is known for its simplicity. Still, there are many ways to enhance the over-all appearance of a gown with this style. Various necklines and sleeve lengths produce different looks.