Some brides in Singapore consider the idea of pre-loved gowns for their bridal dresses, perhaps, because they want to save a budget or just cut down ecological footprints. Whatever reason you may have, choosing a second-hand bridal gown over a brand new one isn't a terrible decision. A designers dress only worn once could still be as good as the brand new one, but for an affordable price.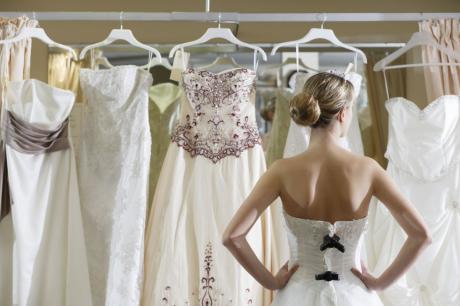 However, you need to be careful in purchasing a second hand wedding gown. Several things have to be considered to ensure you're getting a good deal out of your money. Here are five useful tips to get you started.
1. Inquire About Dress Care
Once you have set your mind on getting a dress unlike brand new ones like wedding gowns by le grand in Singapore, you can start your journey. Once you find a dress that interests you, ask the seller how she cleans and stores the dress. In maintaining good condition, the dress should be washed only by a professional bridal dress cleaner. Also, ask where her wedding was held – indoor or outdoor – for an idea of what environment the gown has been through.
2. Ask for Actual Photos
If you intend to buy your pre-owned bridal dress online, ask the seller for actual photos of the gown to see the front and back view of the dress. If possible, let the seller wear the dress and ask her to take photos of it while worn. Also, ask for several close-up images of the dress to closely examine the fabric and embroideries, as well as the flaws that the dress may have.
3. The Measurements
When visiting Singapore bridal boutiques, try several dresses on and check if the dress you like can be altered to fit your body measurements. For online purchase, make sure that you and the seller are using the same measurement system. So, instead of just asking the dress size (e.g. S, M, L, 4, 6, 8, 10, etc.), ask for specific measurements, like the bust size, waistline, armhole circumference, etc., in your preferred measurement system.
4. Location and Return Policy
If you're buying the dress online, find out where the dress will be shipped from and ask whether the shipment fee is already included in the dress' price quote. Most importantly, find out if the dress can be returned in case the dress did not meet your expectation. Shipping is among the important matters when shopping online; therefore, never forget to discuss this matter.
5. The Receipt
This isn't the receipt from the seller you're negotiating with, but from the store where the seller first bought the wedding gown. Ask for the receipt to check the date of purchase and whether it's on sale or not. For example, the dress could've been on sale but the seller quoted you with almost the same price she paid for it. Or, the dress was purchased two years ago contrary from what she claims that it was bought a couple of months ago. The receipt will let you know whether or not you're quoted with the price.
Buying a second hand wedding gown is a great alternative if you're looking for a cost-effective solution for your wedding. Take advantage of pre-loved designer gowns available online and in boutique stores to look equally elegant without costing you a fortune.