Today, many people in Singapore prefer celebrating special occasions outdoors. Outdoor venue can be a magical experience for you and your guests as you can see the beauty of the horizon and feel the cool breeze blew your hair. However, you should also consider other factors that can greatly affect the success of your event. One of which is the unpredictable weather.
Though you were able to watch the early morning weather forecast, you're still not absolutely sure whether or not it's going to rain later this afternoon. To erase this mind bugging issue, make use of a party canopy. Contact a tent rental company and let their wonders work.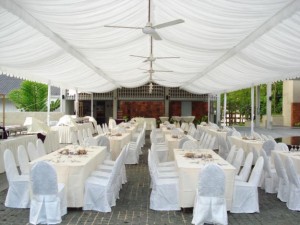 1. A Tentage Company Provides Selections of Tents
Tentage rental companies in Singapore offer different styles of tents that come in various sizes and forms. These tents have their own unique feature that best suits to a particular type of event. Some of these tents are:
Pole Tent- these tents have elegant peaks that are supported by a pole from the inside of the tent. The poles are ideal for hanging decorations, like flowers and balloons.
Clear Span Tent – this closed-type tent has become the crowd's favorite because of its sturdy feature. Clear span tents are free of poles, which makes it more flexible to design, and can withstand heavy snow loads, rain, and strong winds.
Frame Tent – just like clear span tents, frame tents are among the favorites of Singapore party planners because of its durability and affordability. However, such tents like those professional tentage by nanyang in Singapore are smaller compared to clear span tents, which make it ideal as check-in stations, lounge areas, and food service booths.
High Peak Tent – these tents are said to give you the benefit of a pole tent and the robust structure of a clear span tent.
Double-Decker Tent – this type of Singapore tent features a two-floored structure, which is ideal for big celebrations. Double-decker tents provide more space without increasing your land area. However, such tents require more time to install than other types of tents.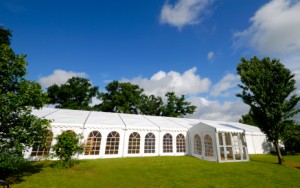 2. A Tentage Company Knows Everything About Dramatic Lights
According to tent rental company owners, one of the key accessories that tentage events should have is the dramatic lighting. The lights have the ability to set the mood of the party or dramatically change the ambiance of a room no matter what time of day the event takes place. Even by just dimming the lights a bit can already make a significant difference in the room's ambiance. By hiring a tentage rental company, you won't have to worry anything about lighting condition as the crew already knows exactly what to do.
3. A Tentage Company Can Provide A Whole Event Package
Many tent suppliers in Singapore offer party packages that already include tables and chairs. These companies are good choices if you want to work with fewer suppliers. Just don't forget to mention the number of guests for them to provide you with enough supplies. There are also some tent rental companies that provide not just the typical tables and chairs associated with banquets, but lounge furniture. This gives more comfort to your guests, as well as enhances the appeal of the event.