For those who haven't tried it yet, meditating can be quite intimidating. For those who have, you know that meditating isn't always easy. Fortunately, there are plenty of meditation applications that you can use to enhance and monitor your meditation sessions. While it seems counterintuitive to use technology to meditate, the following apps have been designed by experts to help you take your meditation experience to a higher level.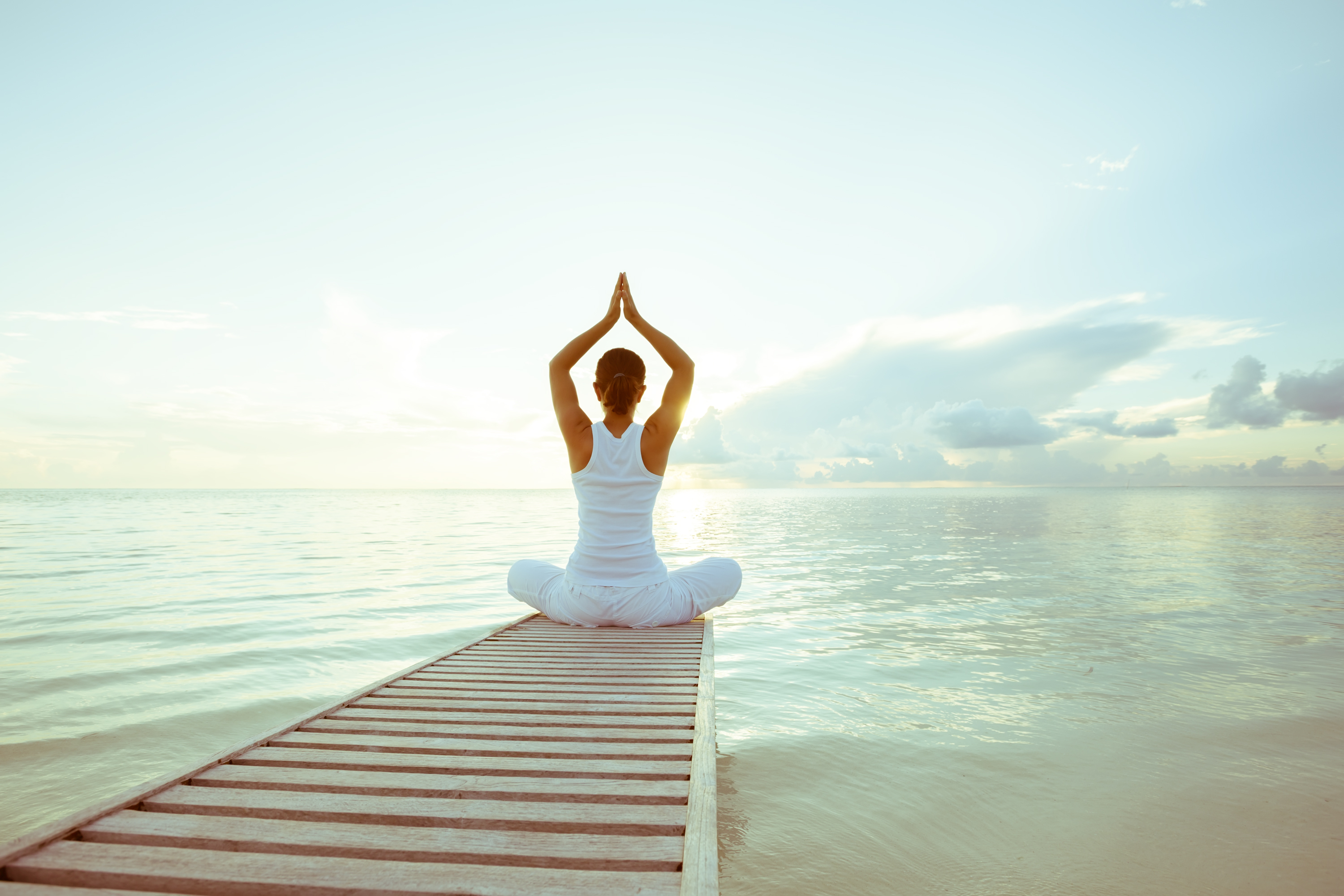 Headspace
The makers of this mobile app hope that one day meditation becomes a health priority, such as brushing your teeth or exercising. Headspace acts as your own personal trainer who helps you train your mind for only 10 minutes a day. Like a real personal trainer, the app will also keep track of your sessions. Headspace features a tracking page where you can check your meditation progress, and a buddy system that allows you to motivate people who are also practising meditation.
Omnava
Everybody practises meditation for different reasons, and that's what Omnava takes advantage off. The meditation app features a library of guided meditation that caters to specific goals, such as losing weight or improving sleep, which comes in handy if you find it difficult to repeatedly listen to the same guided meditation every time. IPhone users may also take advantage of Omnava by connecting to HealthKit, since the app will suggest meditation exercises based on your stress levels.
Calm
If you need some structure to stick with your lifestyle change, consider signing up to Calm's seven-day mediation program. The program features a variety of week-long options: Focus, Calm, Gratitude, Happiness, Self-Esteem, and Sleep. There's also a variety of topics to choose from if you're doing a less structured meditation session, such meditation exercises ranging from two to 30 minutes that focuses on energy, creativity, forgiveness, positivity, and more.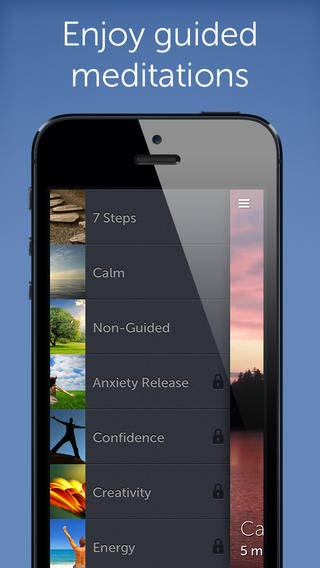 Buddhify
This mobile app takes all the guesswork out of choosing the perfect guided meditation for you. Buddhify offers 14 different scenarios that you encounter in life, such as waking up, eating, being online, and walking in the streets. All you've got to do is choose the scenario you're currently in, and decide how long you want to meditate. Buddhify also allows you to track your daily progress, and set a timer for a non-guided meditation if you're planning to meditate on your own.
Sattva
Want to know if your meditation efforts are really paying off? Then Sattva's tracking features is exactly what you need. In addition to their free guided chants and meditation, the app also features a heart rate monitor to track your heart rate before and after your meditation sessions, a mood tracker to monitor your state of mind before and after meditating, and an insight engine to show you how practising meditation is improving your life. Sattva provides you all the tools you need to stay motivated, and show you how you're reaping the rewards.
Sometimes, a daily reminder is what you need to turn your meditation practises into a habit. So put any of the aforementioned apps to work, and see how it improves your meditation sessions, as well as your lifestyle.